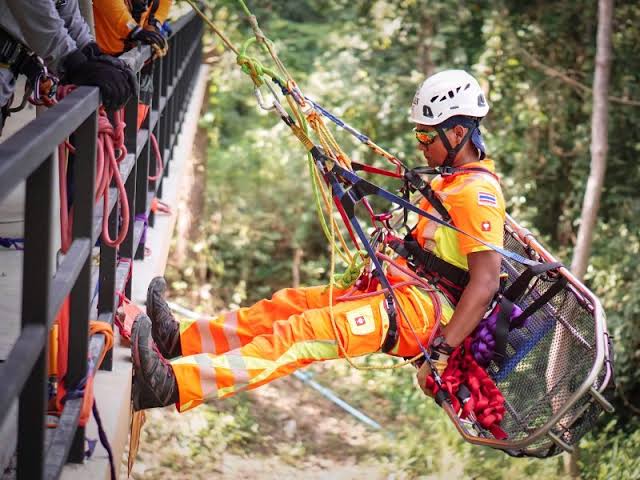 In case we haven't noticed, the heat is already here, and whoever wants to spend more time in the street. For this reason we want to stop in this aspect, and is that at the time of doing sport it is necessary that we also take into account that doing it in the street is one of the best alternatives.
There are countless alternatives for outdoor sports. Depending on our tastes and needs, we can choose one or another alternative. For that reason in this post we want to give you some ideas to practice sport outdoors when the heat has made act of presence.
When practicing outdoor sports we must take extreme precautions
First of all, it is important for us to know that, even if we feel like going out into the street to practise sport with heat, it is necessary to increase the precautions to do so. Do not forget that temperatures are much higher, and therefore it is important that we choose the time of day in which we are going to carry out.
We should never train or practice any outdoor activity at noon, nor in the hours when the sun is strongest, as the risk is greater. The best time to do this is soon, in the morning or at dusk. Just as we must always hydrate properly to practice outdoor sports.
Sun protection will be important and fundamental when doing sport outdoors. To achieve this we must use sunscreen creams and accessories such as hats and appropriate clothing that allows the skin to perspire and does not accumulate sweat while we are practicing sport.
There are countless activities that we can develop outdoors. We are going to stop at some of them, because we want to give you some ideas. In spite of everything, there are countless of them that will adapt to all tastes, lifestyles and needs. For this we ask you to choose the most appropriate or the one you like.
The TRX, a way to train the whole body anywhere
First of all we are going to stop in a type of activity thought to be carried out out outdoors. It is the TRX. As we have seen on previous occasions, this device is designed to be placed anywhere from an anchorage that carries and allow us to perform any exercise that we propose.
This type of activity will help us to keep the whole body toned and worked. There are countless exercises and levels of intensity depending on the placement of the body and the angle of the activity. That is why it is an activity that can be carried out by any person.
The TRX is simple, easy and can be moved anywhere we are. It is therefore a good recommendation to perform outdoors when heat is present.
Outdoor functional training
Another type of activity that we can carry out in the street with heat is functional training. For this we only need our body to perform different movements and routines that will serve to activate the metabolism and increase the burning of fat. For its execution we have any park or installation.
In the parks that surround us there are zones enabled to carry out sport activities. For that reason this part will be the most indicated to carry out this type of activity. With the functional training we will get increased fat burning while keeping the muscles toned.
We can develop this type of training with discs, Russian weights, rubbers… Or simply, with our own body. The decision is ours, but after all, these are simple tools to transport, which we can use in any park or facility.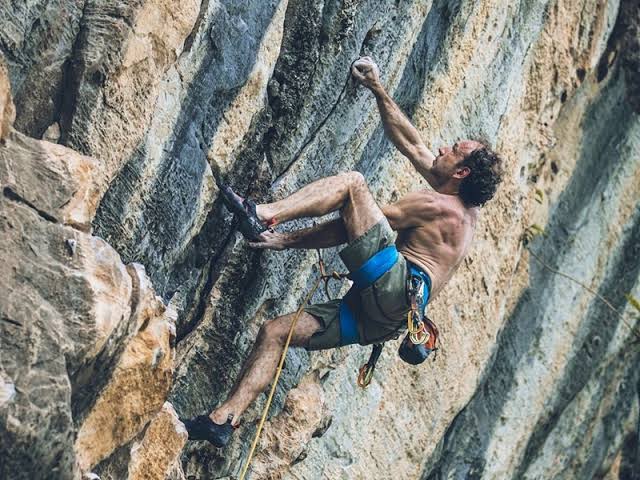 Outdoor swimming, a way of working the whole body
Swimming is another activity we can do outdoors when it's hot. The reason is that the outdoor pools are open and we can already enjoy these facilities. After all, outdoor swimming is exactly the same as indoor swimming during the winter.
As we already know, swimming is one of the most complete activities that exists for the whole body, and therefore is a good alternative to train the body at this time of year without locking us in a sports center. That's why we can't forget this refreshing and healthy way of working the body.
The race, a classic to do outdoors
Another activity that is a classic is the race. When the weather is good we always feel much more like going out and practicing it in the street. That's why we want to recommend it, since it's important that we throw ourselves into a park or a forest to carry out this type of aerobic activity.
However, it is important that we do it in a natural environment, such as a forest or a park. This is necessary that we do it this way, since the air that we can get to breathe in the street is not so clean as the one that we can get to breathe in a natural environment. In addition, mentally, running in the street will be much easier and bearable.
The outdoor terrain is different than an athletics track. The alternation of slopes with flat terrain is very good for us to alternate moments of greater pressure with others more relaxed. This intervalic race will help us to improve the scores and get better results in the long run.
Cycling and walking, two aerobic activities that will help us to stay active.
Outdoors we can develop other activities such as cycling, which will allow us to run routes and visit different places while we train our body. It is true that this is an aerobic activity that focuses primarily on the lower train. But it is an activity that will help us to disconnect and feel freer.
The same thing happens with the walk or the trekking, that will serve us both to enter in contact with the nature while we walk. In this way what we will achieve will be to be more active and entertained in these months of heat. With this activity we will activate the whole body and burn more calories.
It is true that we do not always have within our reach to go out to a mountain or a hiking route. That is why we recommend you to walk through parks or areas of the city that are close to natural environments. We must simply seek to do this type of activity, wherever it may be.
Outdoor group activities to socialize and relieve stress
Outdoors we can also develop group activities such as tennis, football, basketball … There are many activities that we can carry out with more people and that will serve to work our whole body, while interacting with more people and get much more relax.
There are countless facilities and parks equipped to carry out these activities. This will make things much easier for us and will help us to develop any type of activity of this type in these facilities and thus to relieve stress and improve our physical form.
It is true that simply what we wanted to give you are just some ideas. To our disposition we have infinity of activities. We simply have to be aware of what we like and what is best adapted to us. The important thing is to take advantage of the good weather and get out of the gyms to change the angle and perspective of the workouts.